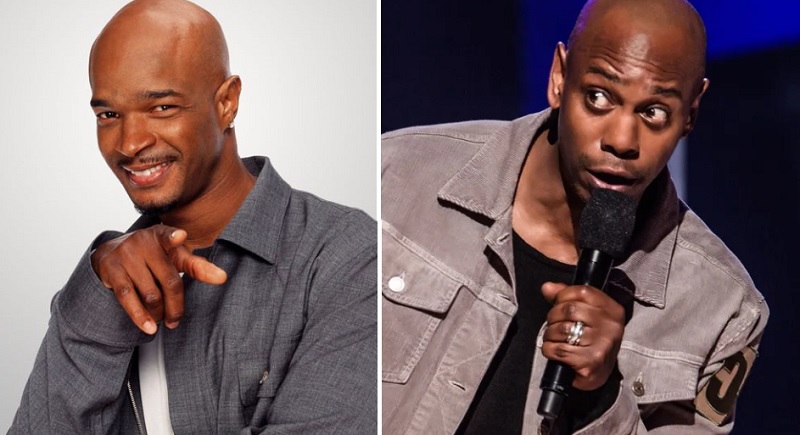 Legendary comedian/actor Damon Wayans wants to take Verzuz to a whole other level by battling another legend in Dave Chappelle? We've seen glimpses of comedy while Hip Hop/R&B artists were performing, but there's never been a comedy battle since Timbaland and Swizz Beatz started it.
It will draw millions of people to watch it and at the end of their battle, both comedy legends would still be great no matter the outcome. Radio station KBXX 97.9 The Box caught up with Damon Wayans, and the question was brought up as to whether or not he's watched the Verzuz to which he replied "No I have Not".
However, the 60-year old comedian asked "Do they do it with comedians?". When asked who would he go against he told KBXX he'd go against "Chappelle" without thinking. Honestly, I don't think Dave would do it, but you just never know.
Currently, Damon Wayans is on his "Just Sayin'" tour and if you're in Houston, TX you can catch him at the Houston Improv tonight at 7:00 PM.
AUG 14, Sat * 7:00 PM -Houston Improv- Houston, TX
AUG 15, Sun * 7:30 PM -Houston Improv- Houston, TX
SEP 16, Thu * 8:00 PM -Irvine Improv- Irvine, CA
SEP 17, Fri * 7:30 PM -Irvine Improv- Irvine, CA
SEP 18, Sat * 9:30 PM -Irvine Improv- Irvine, CA
SEP 19, Sun * 7:00 PM -Irvine Improv- Irvine, CA
OCT 16, Sat * 7:00 PM -Fitz Casinon Tunica – Robinsonville, MS
Damon Wayans wants a comedy #Verzuz … with Dave Chappelle! ?? #GoodMorningHTown @KeishaNicole @JmacGlobal @JessicaJeanz pic.twitter.com/fLv3YuWs4m

— KBXX 97.9 The Box (@979TheBox) August 13, 2021