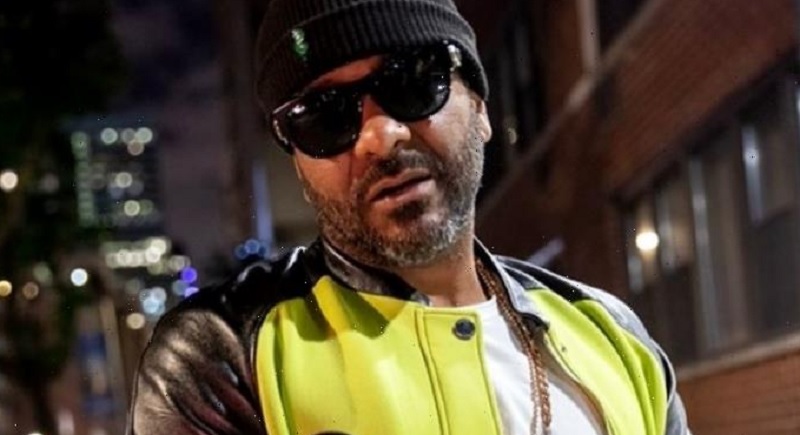 Rapper Jim Jones reveals he's come in contact with Covid-19 and is now urging people to "Stay Safe out there". The news couldn't have come at a bad time with tour dates with The Lox just one month away. Hopefully, Jim makes a full recovery so he can get back to the everyday essentials of life.
I was contemplating whether I should do this or keep my business to myself, but I think it's more important for me to do this. I urge everybody to stay safe out there. COVID is real. I was runnin' 'round here thinking I was Superman and COVID knocked the socks off Superman.
One would think with over 36.7 million Covid-19 cases with a death toll of 621K (Maybe more) that people would talk this thing seriously. It shouldn't take for well-established celebrities to urge you to safety when in fact you have a moral responsibility to do the right thing.
Jim Jones further insisted that people practice what the C.D.C has laid out for the public early on. With Flu season just around the corner, it would be imperative for anyone traveling in public places. It'll only save the fellow man/woman from getting sick.
So I urge and encourage everybody to please continue to mask up, please continue with hand sanitizer, social distance as much as you can, try to stay away from a lot of packed and crowded places, This shit is no joke. I really felt it and I don't want anybody to feel like how I felt.
Jim Jones adds to the list of rappers who've come in contact with Covid-19. Back on April 6th of this year, Rapper Fred The Godson announced on Twitter that he caught the disease, and on April 26th the Bronx, NY native passed away due to complications of Covid, (R.I.P.). Check out Jim Jones's message below, and be safe out there.
View this post on Instagram