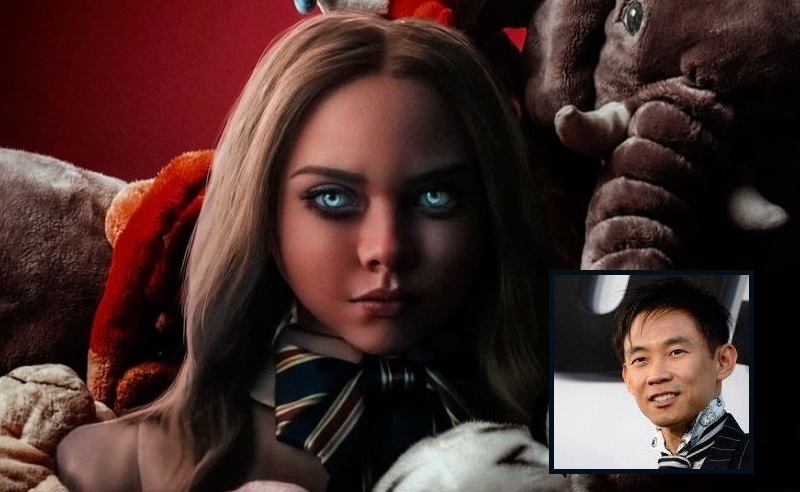 Director James Wan takes to social media to thank fans for M3GAN's success which was released on Friday, January 6th. This film which is based on a crazy robot-doll took $12 million dollars to make and raked in a cool $30 million dollars at the Box Office over the weekend. The 45-year old horror film-maker mentioned in this thank you note that "It is hard" to make these kind of doll films and fans actually gravitate to it, and he's right. The biggest horror doll franchise comes from the cult-classic Child's Play in which Chucky reigned supreme for over 20-years.
Wan also went on to thank co-collaboraters for bringing their ideas into fruition including hinting at a sequal?
Jason Blum and myself are beyond thankful and grateful to see how much love M3GAN is receiving, and hopefully what all this means is that we get the chance to explore the bigger world of A.I. and perhaps witness — M3gan's Revenge????

THANK YOU to everyone who checked out M3GAN this weekend and made this "little doll movie" an irrepressible hit. It's hard these days to break out with original/new IPs, but horror fans prove time and time again why they're the best

Obviously none of this would've happened if it weren't for — the terrifically creepy, sassy and emotional movie that Gerard Johnstone blessed us with, the wickedly sharp and darkly humorous script by Akela Cooper, and the super talented cast for grounding the whole affair. And of course the incredible special effects team of artists and technicians who imbued M3gan with so much personality and brought her to morbid life!

Finally a big special shoutout to Judson Scott and Michael Clear, my amazing team at ATOMIC MONSTER, for guiding this baby from the inception and shepherding the production with the awesome folks, of Couper Samuelson and Ryan Turek, at BLUMHOUSE.
If you had the chance to check out this film over the weeknd you'd probably agree that a sequel is a must. However, James answered one of his fans curiosity as to whether his hint at a sequal was valid and Wan jokingly waived it off.

Wdmv362radio |
If you haven't seen the film yet I highly reccomend you go and check it out ASAP!