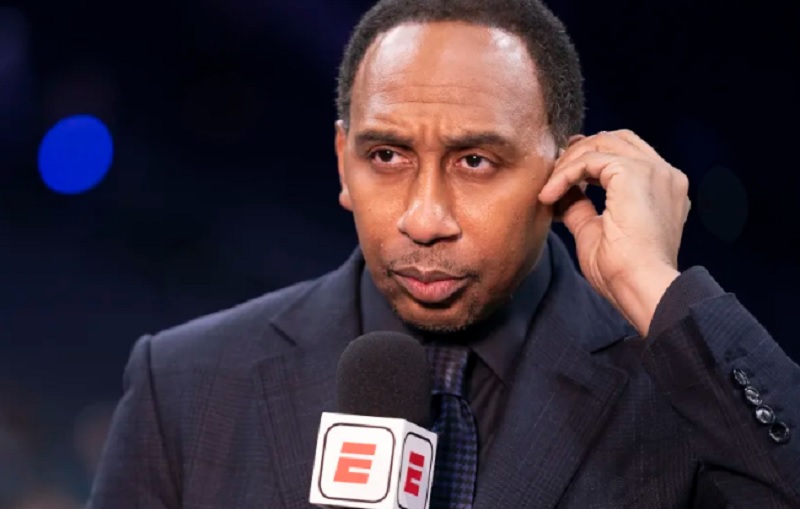 Espn's Stephen A. Smith has won many battles arguing sports throughout his lengthy career, but the "First Take" sports commentator nearly lost his life due to severe Covid-19 complications earlier this year. Smith, 54, told sports fans "Had I not been vaccinated I wouldn't be here. That's how bad it was".
Stephen's timetable and description of his symptoms point to the new variant Omicron which is said to be highly transmissible making it more likely that 3 out of 5 people will come in contact with it no matter the vaccination status.
I had 103 degree fever every night. Woke up with chills and a pool of sweat. Headaches were massive. Coughing profusely. And it got to a point where right before New Year's Eve, I was in the hospital into New Year's Day. That's how I brought in the New Year.
Though the C.D.C says the new variant is less effective than past Covid-19 mutations Stephen A's experience proved to be a "different strokes for different folks" kind of deal.
You're assuming that you'll have a fever, might have a cough, gonna have that massive headache — but you'll get over it, In a lot of cases that was the case. In my case it was totally different.
Stephen A. Smith who is now Covid-19 negative told viewers to put on a mask to keep those around them safe. Doing your part doesn't take a lot of effort to do even though the wearing of a mask can become overbearing, however, it's the right thing to do in a time when we all are subject to the same fate of a Stephen A. Smith and countless others if you don't respect science.
Thank you my man. Appreciate the concern. https://t.co/wXCDk4TDaO

— Stephen A Smith (@stephenasmith) December 21, 2021