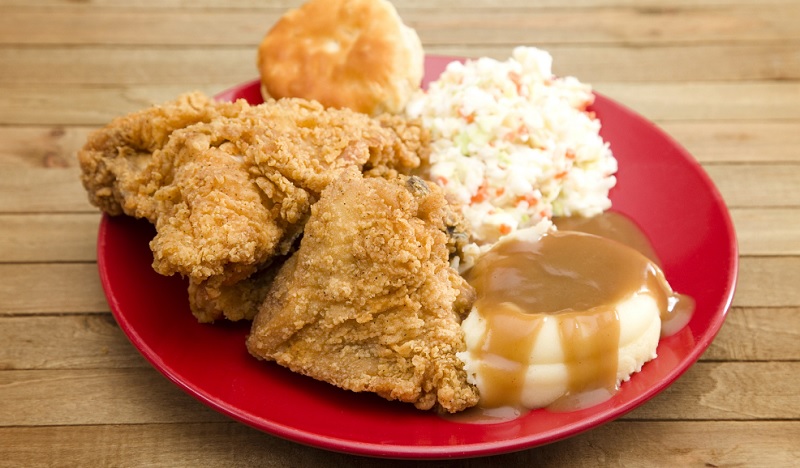 There's tons of fried chicken recipe's to go around but you'll never taste anything remotely close to these collaborative spices below. Inquiring minds are intrigued to know what's so special about this perfect blend? Well, upon discovery in a world of influential trends being set, Outback Steak House inspired the recipe with their tasty Kookaburra wings.
Outback's Kookaburra wings gives you that dark ranch flavor with a little zang to pop your taste buds. So I've tried making them on my own only to come up with impostor type results which is totally okay trial and error wise.
However, you'd be surprise to know that Taco seasoning mixed with a seasoned batter comes kind of close to the real thing. It's not just Taco season though, it's Lefty's season flour mix that makes this dish work.
Note Worthy: You don't have to season the chicken to make these thangs pop. All you have to do is combine the seasonings mentioned below and bingo! Your taste buds will be twerking on a Saturday evening. Check it out below!
One cup of Lefty's Fish N Chicken Mix
A Half Of Cup Of Ortega Taco Seasoning
One Tablespoon Of Franks Buffalo Ranch Seasoning
One Tablespoon Of Grill Mates Sweet & Smoky Seasoning
One Tablespoon Of Perfect Pinch Rotisserie Chicken Seasoning
I highly recommend organic flats and drumettes for this dish and if they are too price heavy the Kirkland brand is the safest bet. Cooking in grease is still a thing but the air-fryer is kicking a** and taking names later. Highly recommend that you use the air-fryer for this process.
Though I named additional seasonings to the mix the main two are Lefty's Flour Season and Ortega Taco Seasoning. The aroma will permeate throughout your house for hours after cooking but it's a smell you'd like to greet you when entering a friend or family members home. Thanks for reading.
Like what you've read? Share it with your followers. Thank You