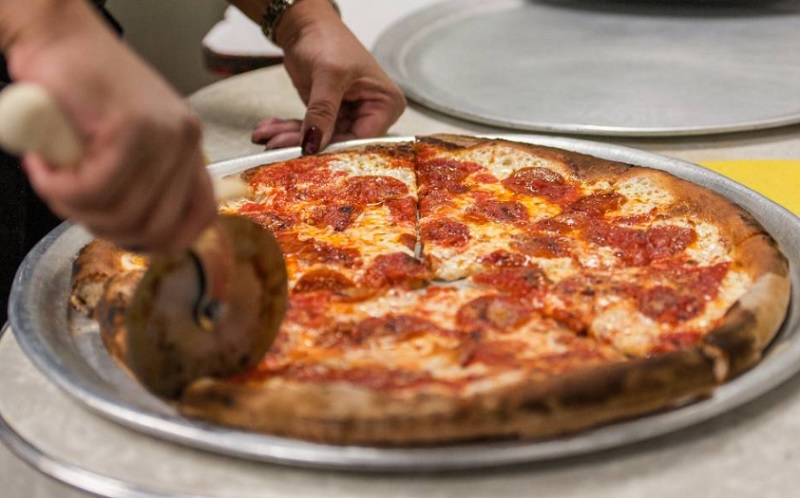 What are the three pizza spots you should try while in New York? There's a slew of good pizza joints in New York you can go to while you're there, but my pizza experience was in Long Island, NY. I really didn't have much time to visit all four boroughs in New York but I did manage to get off at a exit that landed me in Brooklyn.
My first New York pizza experience was at La Focaccia's pizzeria located at 64 Broadhollow Road, Melville, NY 11747. My mission was not get full while I was there over the weekend but taste-test different Pizza spots. How was it? I gave it 4 out of 5 stars for their fresh ingredients and fast service.
The sausage and peperoni slice was super good, and it did not make me reach for some Pepcid ac which is a plus. ? ? ? ?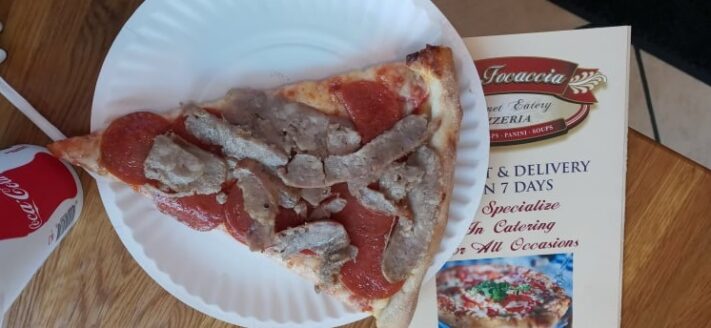 Wdmv362radio.com
I also tried their grilled chicken Pizza salad slice which was more than my stomach could bargain for after the first slice, but it was good.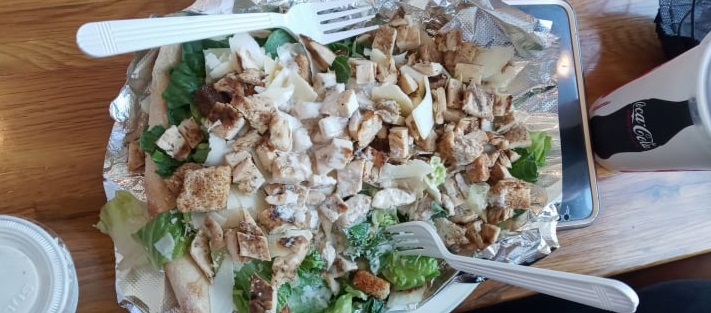 Wdmv362radio.com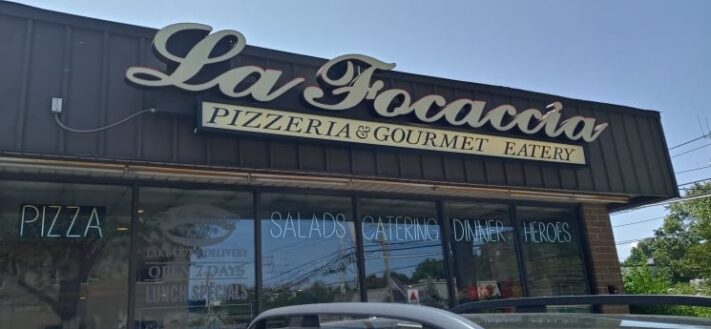 Wdmv362radio.com
Next up on my list was Giovanni's Pizza located at 1009 Little E Neck Rd, West Babylon, NY 11704. The regular peperoni and cheese slice was pretty decent, but the buffalo slice could use a little motivation. Was it that bad? Not at all, it was actually ok, but Papa John's buffalo sauce would inspired them. I gave them a cool 4 out 5 stars. ? ? ? ?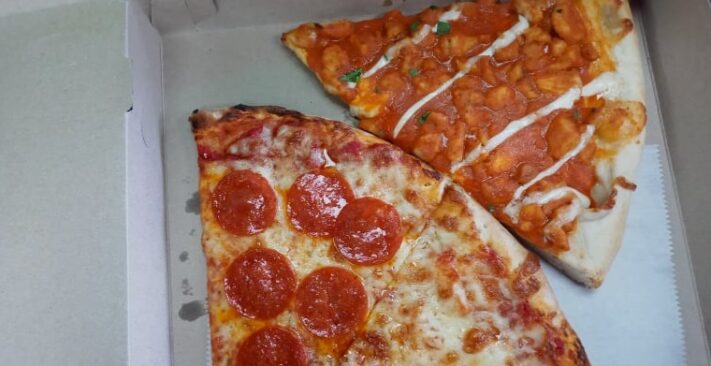 Wdmv362radio.com
Next Up on the list, The Miceli Brothers Pizzeria Located at 1030 Little E Neck Rd, West Babylon, NY 11704. I had the pleasure in speaking to one of the co-owners in which we had a great conversation about the origins of their journey to make great Pizza. The Miceli Brothers been making Pizza since 1976 which'll bring totals to about 45-years strong.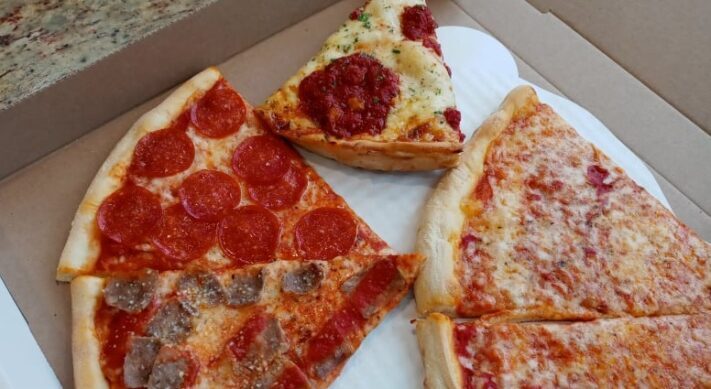 Wdmv362radio.com
What did I get from the Miceli Brothers? I tried their deep dish classic which was off the chain, and their cheese & peperoni slices. I gave Miceli Brothers Pizza a HOT-5 all day and here's why: The dough was made to perfection, the sauces was to die for, and the tasty cheese/cheese-pull effect you got from it. ? ? ? ? ?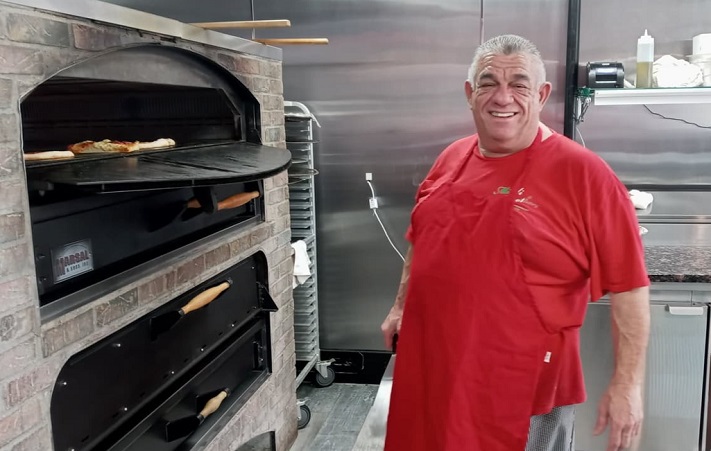 Wdmv362radio.com
I would highly recommend if you're in the area to go and treat yourself to a slice of heaven. Tell them Wdmv362radio.com sent you.
After running around in New York after a long day of Pizza testing Guess what I did? Decided to order some more…lol It wasn't just me by the way, there were others on this Pizza hunting journey. We ordered from this Pizza place called Alfredo's Pizza and it's located at 134 NY-109, West Babylon, NY 11704.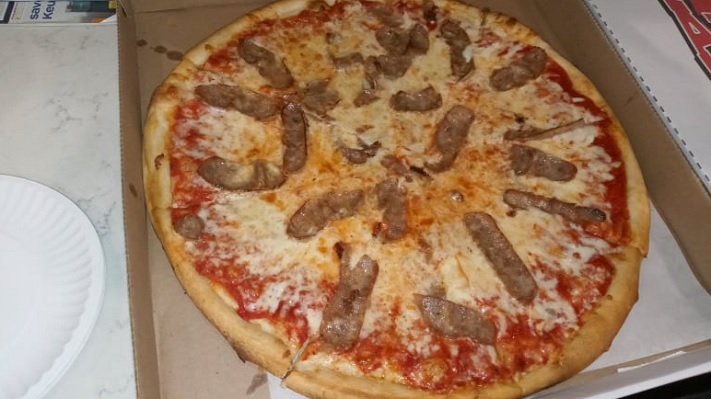 Wdmv362radio.com
When I tell you we lucked up and found another 5-star pizza joint you'd think I'm over exaggerating. We ordered the plain cheese, half peperoni & sausage pie and it was super tasty. They should change their name to "Smack Life" the way their pizza hits your taste-buds. Though we came as group I can only speak for myself and I tell you their sauce and perfect blend of seasoning stood out the most. ? ? ? ? ?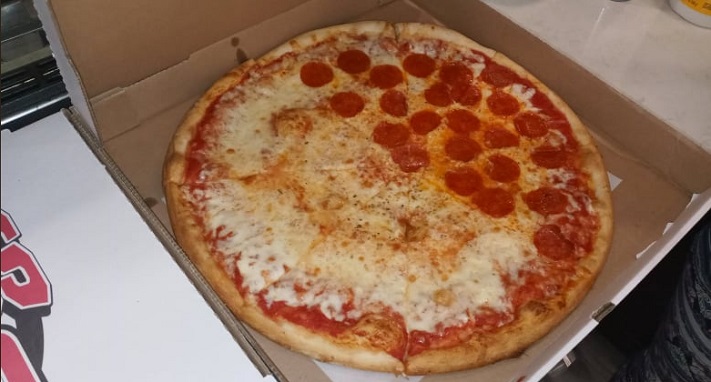 Wdmv362radio.com
Being completely Pizza burned out at this point in New York, me and the crew decided to hit Ice Cream spot by the name of Ralph's Famous Italian Ices, located at 1017 Little E Neck Rd, West Babylon. Now if you're talking about some good water-ices, these guys got some of the best I've ever tasted before! I grabbed the passion-fruit which was super on point. It was fitting for a 85 to 89 degree day. I didn't snap a photo of my small cup but here's a look at their establishment at night. 5 Stars All Day! ? ? ? ? ?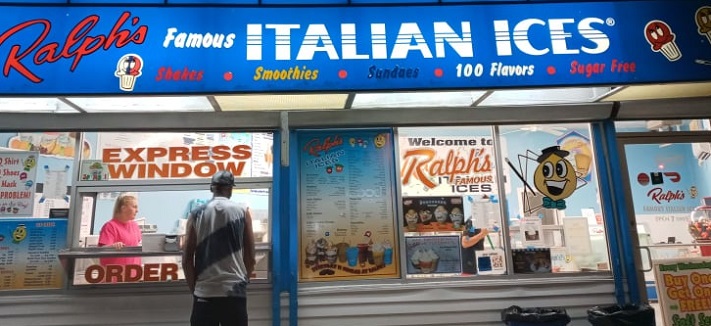 Wdmv362radio.com
They say you can't have Pizza without the wings and I think their right. There's this chicken spot named Crown Fried Chicken, and their location is 1522 Straight Path, Wyandanch, NY 11798. I brought a little tasty-box just to see what it was hitting on and I must say it was ok, but nothing to brag home to a D.C. Carryout named Danny's about. Their fries was crispy & crunchy with a nice blend of seasoning so I gave them  3 out of 5 stars. ? ? ?
Wdmv362radio
Thanks for taking the time out to read my Experience in Long Island, New York.