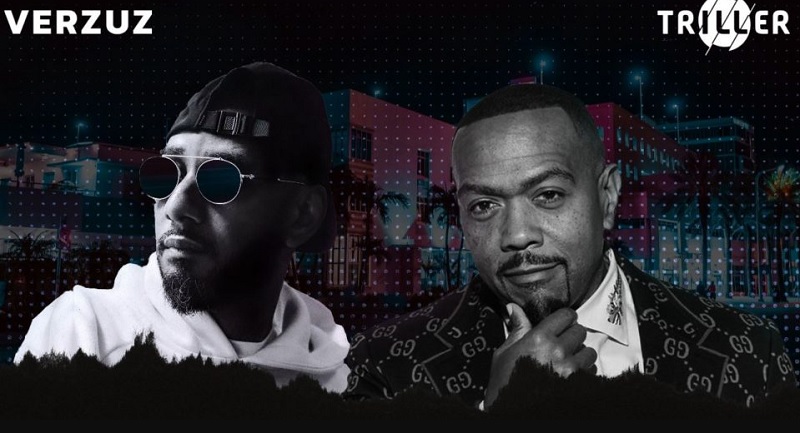 Memorial Day weekend was nothing short than a blast with two beat-making titans Timbaland and Swizz Beatz going head-to-head again. The billion dollar question is who won last night's battle? Another question is, who one the first battle between these two? Swizz Beatz won their first battle hands down.
Swizz has a energy about his music that'll make anybody old or young get up and dance to his music. With energy like that transferred into your music it is very hard to beat no matter how rangy your creative juices are flowing.
Timbaland came ready to rumble last night with endless hits he's done over the years for himself and others. If you watched last night's Verzuz and you saw Timbaland's rounds, it's easily and arguably fair to say Tim has had generations of music lovers right in the palm of his hands. This battle went to Timbaland by a nudge in which he almost lost again but found a way to pull it off.
At the end of the day both Swizz and Timbaland won and just to think it started all from here four years ago.
?? #VERZUZ

? @Ciroc pic.twitter.com/wg6RyBFifR

— VERZUZ (@verzuzonline) May 31, 2021
View this post on Instagram
Like what you've read? Share it with your followers. Thank You