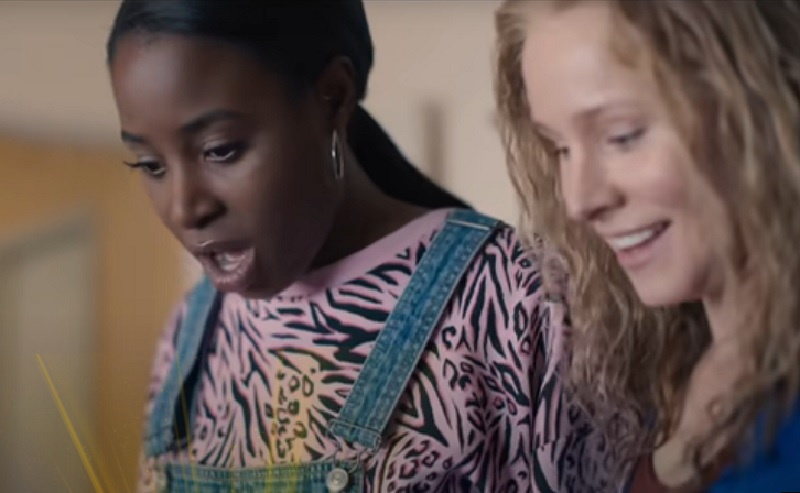 Kristen Bell and Kirby Howell-Baptiste will star in upcoming comedy movie based on true story titled Queenpins. The movie is about two women living normal lives like most us, but decided that the "Nice Guys Finish Last" narrative was not about to be in the cards for them. I mean, are you gonna sit around and be a nobody all your life? Connie & JoJo will soon find out that all good things don't last, especially when you're breaking the law!
The film is slated to hit the big screen September 10, 2021, and streamed on Paramount +. Check out synopsis from STX films followed by the trailer below.
Inspired by a true story, QUEENPINS is an outrageous comedy about a bored and frustrated suburban homemaker, Connie (Kristen Bell) and her best pal JoJo (Kirby Howell-Baptiste), a vlogger with dreams, who turn a hobby into a multi-million dollar counterfeit coupon caper.
After firing off a letter to the conglomerate behind a box of cereal gone stale, and receiving an apology along with dozens of freebies, the duo hatch an illegal coupon club scheme that scams millions from mega-corporations and delivers deals to legions of fellow coupon clippers.
On the trail to total coupon dominance, a hapless Loss Prevention Officer (Paul Walter Hauser) from the local supermarket chain joins forces with a determined U.S. Postal Inspector (Vince Vaughn) in hot pursuit of these newly-minted "Queenpins" of pink collar crime.
#Queenpins stars @KristenBell , Kirby Howell-Baptiste, @PaulWHauser, Vince Vaughn and @BebeRexha. The full trailer drops tomorrow but here's a freebie! Coming to theaters September 10th. pic.twitter.com/X08ElcD8Mw

— STXfilms (@STXfilms) July 8, 2021