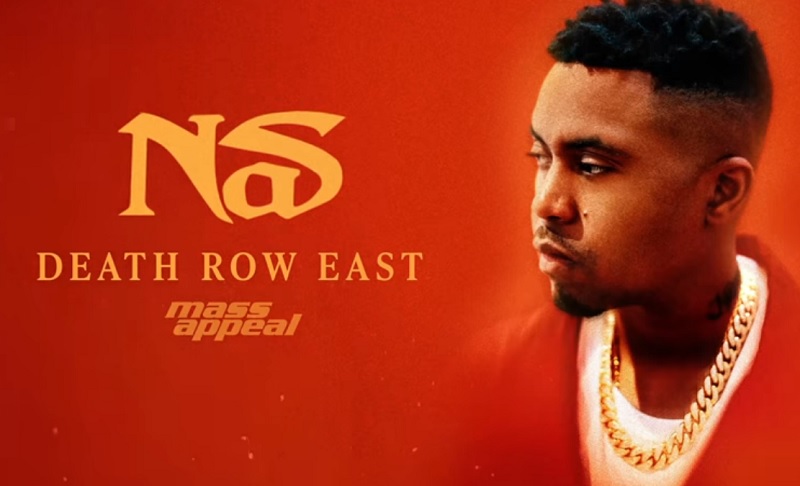 Nas details his well-documented run-in with 2Pac in the new single "Death Row East", which is the 2nd track on Nas's brand new album Kings Disease II. Tensions between Bad Boy and Deathrow records were at an all-time high when both MCs crossed paths, and the timing of it all was bad for business with all eyes on Nas's sophomore album It Was Written, even though the album went on to sell $270,000 copies in the first week, and later going triple platinum.
In a 2012 interview with Steve Stoute, Nas revealed what his conversation was like between himself and 2Pac. It was said that Nas had his goons on deck and so did 2Pac according to witnesses that were in this meeting.
Nas explained to Steve that where he was coming from "Wasn't an all love place" after hearing that the Deathrow star's new album Makaveli had a diss record with his name on it, so he needed some clarity.
Pac was in New York and there was a lot of tension flaring. Where I was coming from really wasn't an all love place 'cause there was a rumor Makaveli was coming out, so I really wanted to check the temperature with him
Nas later revealed that 2Pac thought he was being dissed by the Queensbridge, NY rapper on the song "The Message", in which Nas cleared the air by saying it wasn't about 2Pac. If you were privileged to be in your early to late teens back in the 90s then you probably heard this story told to you by way of The Source or Vibe Magazine. There was no social media back then nor camera phones. So through it all, you just heard he-say/she-say rumors as told by hood-journalist.
It's better to hear it from the horse's mouth as opposed to hearing different stories from 30-billion source outlets. Nas told Stoute that 2Pac said to him the two were "never supposed to go at it, and things were misconstrued and that the two were brothers.
The unfortunate part of this hazy time in Hip Hop is that both Nas & Pac was to meet up in Las Vegas to further the conversation and possibly squash the whole beef, but 2Pac never made it due to a gruesome drive-by shooting that led to his untimely demise. Check out how Nas breaks it all down below.
1. The Pressure




2. Death Row East




3. 40 Side




4. EPMD 2 feat. Eminem & EPMD




5. Rare




6. YKTV feat. A Boogie Wit da Hoodie & YG




7. Store Run




8. Moments




9. Nobody feat. Ms. Lauryn Hill




10. No Phony Love feat. Charlie Wilson




11. Brunch on Sundays feat. Blxst




12. Count Me In




13. Composure feat. Hit-Boy




14. My Bible




15. Nas Is Good
What y'all have on repeat? #KD2

— Nasir Jones (@Nas) August 6, 2021