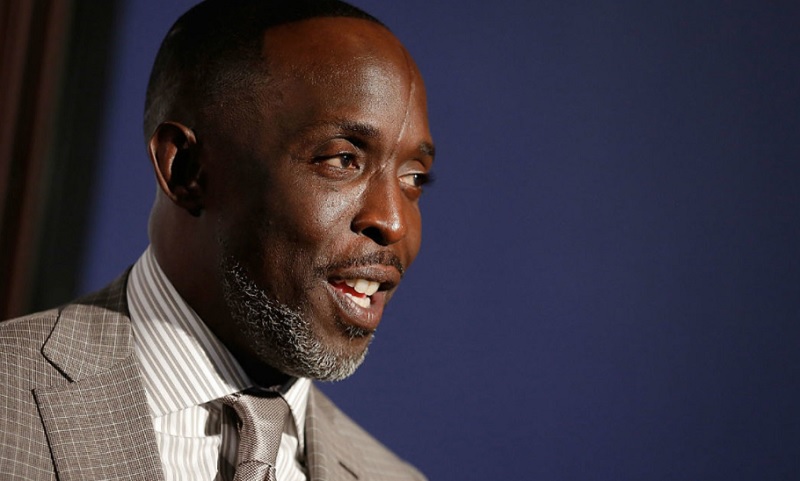 Michael K. Williams, 54 sudden and mysterious passing rocked Hollywood stars and fans all over the world. It is said that the Brooklyn, NY actor passing was due to an overdose in which many are baffled after hearing the cause of death. Michael was best known for his undeniable role in classic TV-show "The Wire" in which he played the character of "Omar Little".
Williams starred in many other movies such as: "I Think I love My Wife", "Gone Baby Gone", "Brooklyns Finest", Kill The Messanger" and over forty other films/ TV shows during his career.
Earlier this year, Michael paid homage to the late and great DMX, in which many thought he did a great job in honoring a Hip Hop lengend. Many fans across social media took to their pages to share their condolences, infcluding myself.
Rest In Peace Michael K. Williams, You will be missed by many.
#WDMV362 Radio Rest In Peace to #Omar AKA #MichaelKWilliams. Prayers & Thoughts are going to his family, friends and fans. As a fan of his work, he will be missed by me because he was one hell of a actor. pic.twitter.com/URHmzmOL5B

— WDMV362RADIO (@daddymack362) September 7, 2021
Heartbroken ? #RestInPower #MichaelKWilliams pic.twitter.com/K2Wmz8eDgh

— GSH❤️?? (@imagemakersalon) September 7, 2021
Thx for posting Rex! This was the Michael I knew. Real, raw, vulnerable, and aware. Rest now brother??#MichaelKWilliams https://t.co/gYoVCp6B31

— Michael Ealy (@MichaelEaly) September 7, 2021
This is awesome…✊?♟#MichaelKWilliams#OmarComing https://t.co/AYFKLmMRaN

— Christopher Kersey (@BigLege) September 7, 2021
They killed this man. I don't believe for one minute that he willingly overdosed. And those always seems to be the drugs these celebrities "OD" on. May he R.I.P. #MichaelKWilliams

— ?Kim is Good? (@KimmyNeutron13) September 7, 2021
Oh #MichaelKWilliams who knew you were going through the same pain and addiction, who knew you needed help, who knew you were suffering … WHO KNEW… you will be missed … ?? https://t.co/QnRdvh3wGu

— Tams (@Tammad) September 7, 2021
? When we took this picture in #Williamsburg #Brooklyn, I kept thinking how nice and genuine Michael was. Truly memorable. So talented. What a loss. #MichaelKWilliams pic.twitter.com/ll3lVK1kSQ

— Paula Edgar, PGE Consulting Group LLC (@PaulaEdgar) September 7, 2021
I wrote a prose after learning abt #MichaelKWilliams passing. I thought abt Tupac, some friends & the black boys & men in our world & why they don't live long. #RestInPeace ❤️?? pic.twitter.com/uyJwygaHwr

— Abesi (@AbesiPR) September 7, 2021