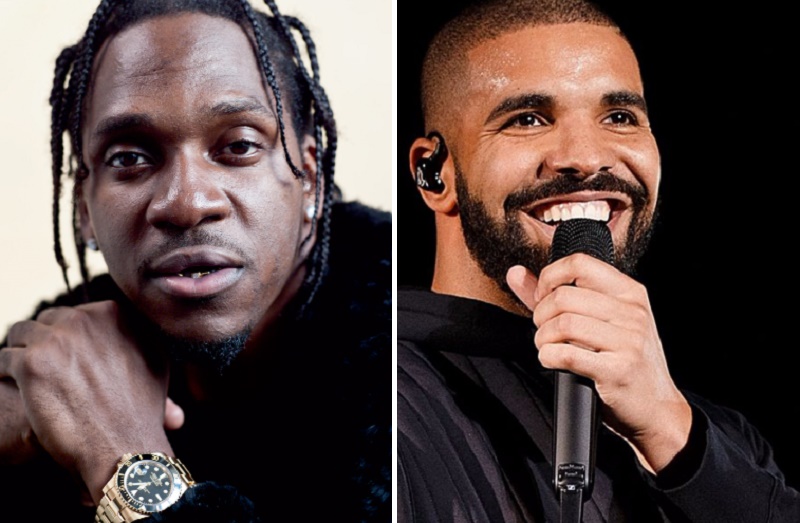 Things are heating up in Hip Hop with newly ignited beef on wax between Pusha T VS Drake. Pusha issued out a warning shot on new single "Infrared" and Drake lobbed his shot with the "Duppy" freestyle. Reactions are pretty split across social media with Drake having the slight edge but why? When it comes to beefing with Drake on wax he kinda put you in the mind of a nerdy school kid just minding his business, getting all A's in class until some bully walks up and think it's sweet to test him.
Pusha T on the other hand puts you in the mind of a seasoned bully coming to take a nerdy kids lunch money or else. So when you add up and subtract the two recent songs that were put out by both rappers it'll bring you to a draw.
As it stands, Hip Hop Nation is waiting on a response from Pusha T and they're even putting a time limit on it but most artist know that perfection takes time, so you can expect a reply from Pusha T either tonight or the weekend, just taking a lucky guess.
Check out both singles below and be the judge for yourselves.
UPDATE: As predicted Pusha T came back blazing with new diss record "Adidon" and it ain't nothing nice. Check out below and enjoy Hip Hop.
Like what you've read? Share it with your followers. Thank You