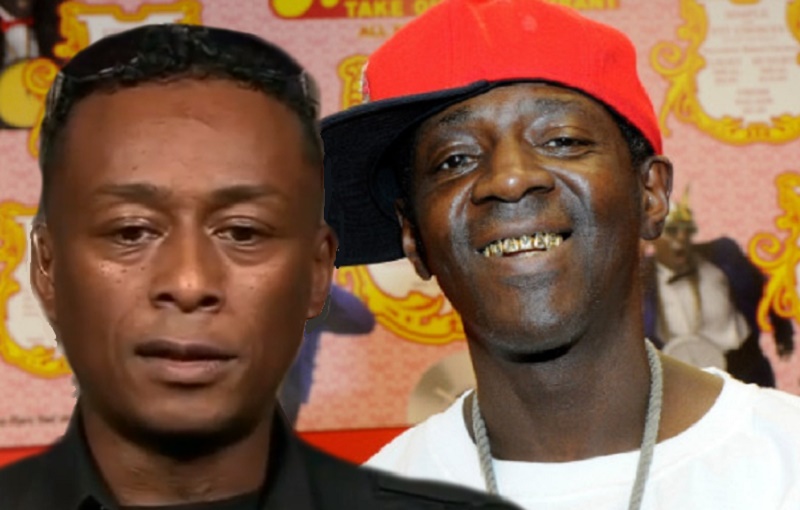 Public Enemy's Professor sat down for an interview with DJ Vlad to discuss Flavor Flav's drug addiction and how he was hard on Flav to leave those drugs alone so that the group can take off to where it needed to be. Though Pro.Giff was in Flavor's ear, the "911 Is A Joke" legend let cocaine get the best of him.
Vlad brought up an incident where it was rumored that Professor Griff kicked Flavor Flav in the chest, and Griff confirmed it by stating he didn't directly kick him in the chest but rather kicked the boom-box Flavor was holding.
Griff was very serious about the group's chances of making it out of the hood til one day himself and a group of 20 went looking for Flavor in the hood, and could care less about drug-dealers standing in their way because as Griff quoted, They were robbing drug dealers before Public Enemy became a sensation.
Interesting fact that we surely didn't know was when the group recorded "Night Of The Living Baseheads" a song that spoke against crack-cocaine in the communities, Flavor Flav was still getting high off the very thing that they didn't like. Check out the interview below, and let us know what you think.