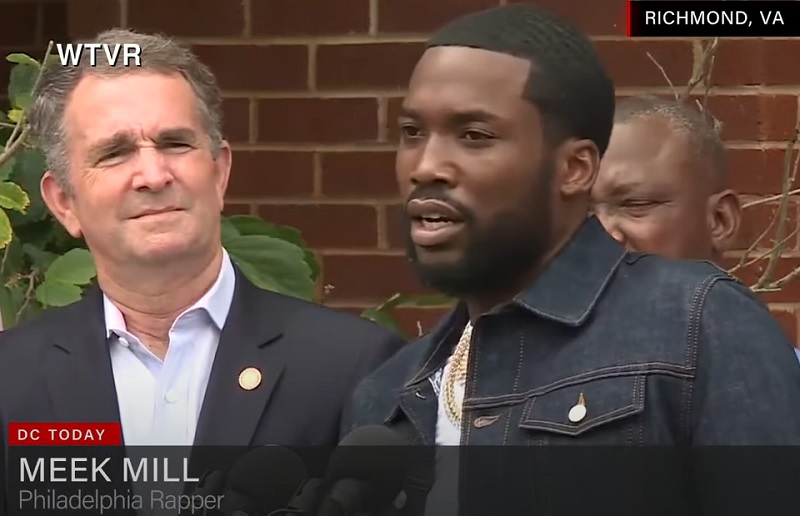 I'm a firm believer in the old saying "It's not how you start, it's how you finish" and that cliché saying resonates with Meek Mill who has been a victim of a criminal justice system designed to destroy black men. The 36-year old rapper/ activist joined Virginia Gov. Ralph Northman in signing the probation reform legislation in which the new bill limits probation after serving time for a misdemeanor to one year, and five years for felonies.
This new bill in VA will not please everybody but damn-it it's a start. All it takes is rappers like Meek Mill or even a non-celebrity person who wants to change the narrative to step up and collaborate with your local government officials to further move the needle.
Congratulations to Meek Mill for using his influence / celebrity for the greater good for his people. Check out his speech below. Story was spotted here.
Ain't nothing but a lil bit of straighten ? Thankyou governor for signing bull it will help many lives! pic.twitter.com/QQJHCw4FRd

— Meek Mill (@MeekMill) June 10, 2021