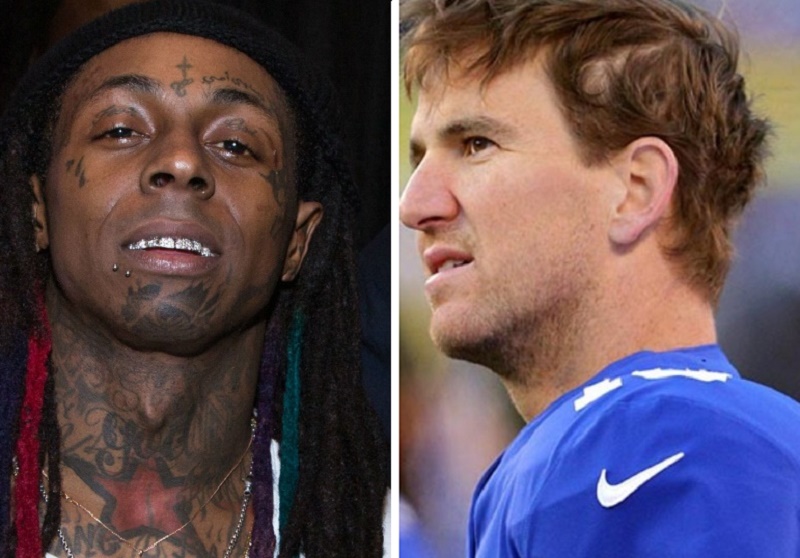 Young Money CEO LiL Wayne took to instagram to address an interview conducted by himself, Josina Anderson and Giants WR Odell Beckham Jr. During his address, he called out New York reporter Frank Isola for saying no one is gonna take Odell serious by being interview by Wayne. Here's how he handle it:
I like the way you do your thing, you say what you want to say, you get your point across, but you mentioned my name, my name came out your mouth this time. When that happens, I'm going to fire back at you. … I don't know much about you though. Fact is, you don't know much about me. With that said, keep my name out your mouth.
Whether you've been listening to LiL Wayne's mixtapes over the years or not, the New Orleans rapper has been throwing NFL athletes in his rhymes with Eli Manning being one of them. This time around he's throwing more than some bars at the 2-Time Superbowl champion who just so happen to be from the same neck of the woods as Weezy, he's actually rather disappointed that Eli doesn't watch him.
I'm the first one to back you up … and here you talk about you don't watch Lil Wayne much. That's fine, that's fine. I'm cool with you, I don't care what you watch or listen to. But you know, this is hometown love, man. You ain't gotta do me like that. I didn't say anything bad about you.
Wayne also suggested that if Eli were to listen to Tha Carter V then maybe that'll add a little juice to his game. Currently the Giants sits in last place in a sloppy/ wide open NFC East at 1-4. Check it out below.
Thanx to the lovely Josina Anderson and ESPN for that interview. I'd also like to not only thank but acknowledge my bro ODB for being as authentic and genuine as he was. Thx for being yaself bro and not what they'd rather u be. #ODBU

— Lil Wayne WEEZY F (@LilTunechi) October 8, 2018
View this post on Instagram