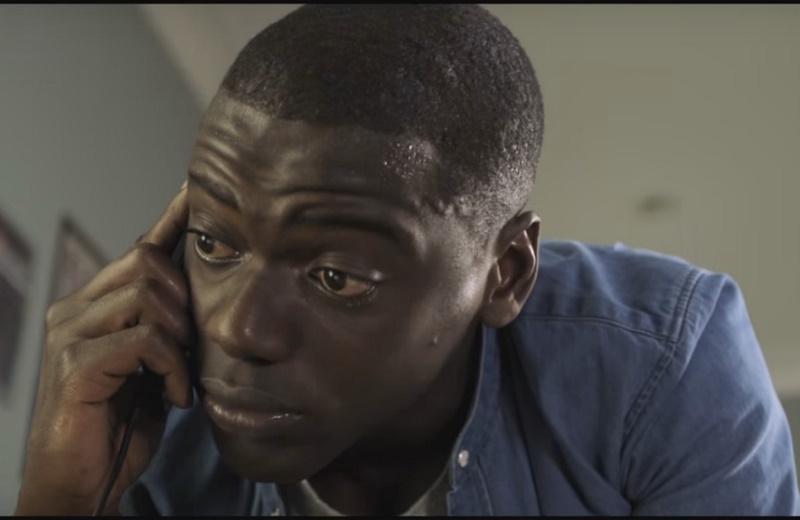 If you're someone who likes special ad commercials during a live event then you had to see the trailer to "Get Out" during this years 2016 BET Awards. At first glance I thought it was apart of BET's award ceremony but then I looked again and said "Hold The Hell Up", this is not apart the script and I'm actually a little spooked at what I'm witnessing right now. Producers Marc Bienstock, James Wan, Jason Blum, and comedian Jordan Peele created something I think fans of Horror films will appreciate from the looks of their trailer. The movie is slated to hit the big screen February 2017 in which to me is perfect timing because it will be cold and what better way to watch a scary movie than to be snuggled up with your girlfriend or boyfriend when this comes out?
Universal Pictures Synopsis A young African-American man visits his white girlfriend's family estate, he becomes ensnared in a more sinister real reason for the invitation. Now that Chris (Daniel Kaluuya, Sicario) and his girlfriend, Rose (Allison Williams, Girls), have reached the meet-the-parents milestone of dating, she invites him for a weekend getaway upstate with Missy (Catherine Keener, Captain Phillips) and Dean (Bradley Whitford, The Cabin in the Woods).
At first, Chris reads the family's overly accommodating behavior as nervous attempts to deal with their daughter's interracial relationship, but as the weekend progresses, a series of increasingly disturbing discoveries lead him to a truth that he could have never imagined. Checkout the trailer for "Get Out" below and let us know what you think.
Like what you've read? Share it with your followers. Thank You