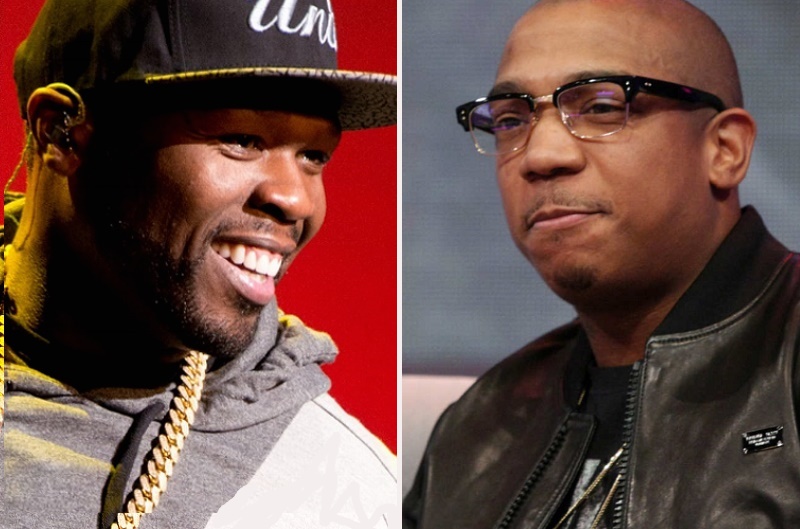 50 Cent VS Ja Rule: Will the two ever dead their on going beef? That's really a question only 50ty and Ja knows. Both 50 Cent and Ja Rule made it public record to Hip Hop nation that there is no fixing the beef that stemmed from Hip Hop and later turned into some real street stuff. Over the weekend 50 Cent mocked Ja Rule's long collaborator Ashanti for having low ticket sales, followed by buying 200 front row tickets to Ja's show so that the seats will be empty.
Ja Rule caught wind of 50 Cent's latest wisecracking and did a little clowning back of his own, but the level of clowning for the sake of clowning on 50 Cent's part is nothing like Hip Hop has ever seen before. Can't lie to you when I tell you the comical side of their ongoing beef in 2018 is nothing short than hilarious.
This brings about a crazy unscripted question: With 50 Cent and Ja Rule going back and forth with this long lasting beef, can we expect both dope rappers to take the gloves off, get back in the booth and drop new diss tracks?
Some will read that question and say "50 Cent already took care of business with Ja Rule, so what's the use of kicking a dead horse?". That's a good angle to look at it but Ja Rule is showing no signs of backing down from 50 Cent which means he's very capable of going in the booth and cooking up something hot.
DISCLAIMER: On this site we don't promote Black On Black Hip Hop beef that has led to some street stuff or can possibly lead to something dangerous. We're only here for the art and science/ competitiveness of Hip Hop, and with that being said, lets check out some of 50ty and Ja's older diss tracks below.
Big fun no Drama,#LeCheminDuRoi pic.twitter.com/dIK8eB8vzS

— 50cent (@50cent) October 23, 2018
The ski ain't the limit it's my view… https://t.co/b9EPuqTjdS

— Ja Rule (@Ruleyork) October 29, 2018
Like what you've read? Share it with your followers. Thank You