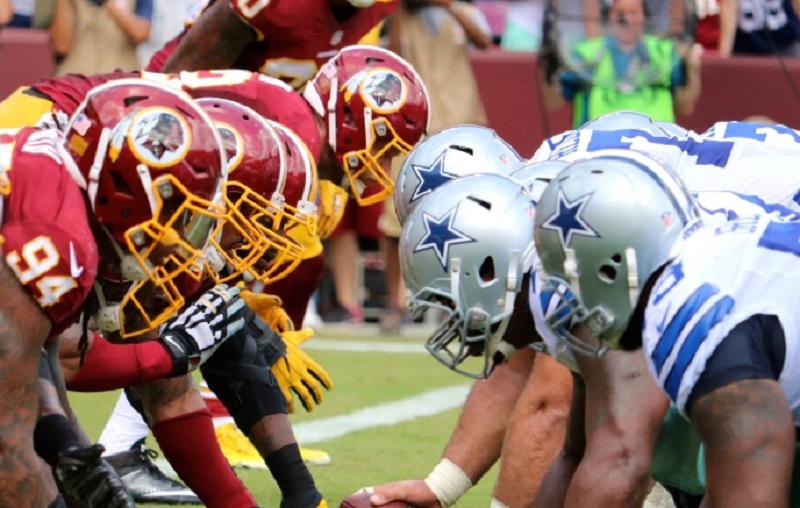 If you're reading the headline and you had some downtime to watch yesterday's exciting matchup between the Washington Redskins VS the Dallas Cowboys, you'd know the headline is super fabricated. In any event, The Skins took care of business yesterday at FedEx Field beating the Cowboys 20-17. Washington's defensive linemen was the real story of yesterday's victory shutting down Ezekiel Elliot's rushing attack. There were a lot of things to take away from this game but I'm only taking one.
If the Redskins continue to give veteran RB Adrian Peterson the rock, they stand the chance of winning most of their games down the stretch. What's been Redskins recipe for success? Lets take a look at veteran QB Alex Smith. He hasn't had the prettiest games since joining the club this season but he's super stingy with the ball and his check-down mentality was actually one of the reason why the Skins came out on top.
This team still has some deficiencies they need to work on sitting at 4-2 and in 1st place in the NFC East, but beating one of their rivals in a much needed game to have early in the season only adds a boost to their confidence going forward.
The Redskins are 4-2, and a certain 33-year-old running back has a lot to do with it. https://t.co/EXjAYeAwYv pic.twitter.com/fVogLulJ71

— NBC Sports Redskins (@NBCSRedskins) October 22, 2018
.@BMitchliveNBCS, what are your thoughts on tonight's W? pic.twitter.com/y3AHlri7pH

— NBC Sports Redskins (@NBCSRedskins) October 22, 2018
Like what you've read? Share it with your followers. Thank You