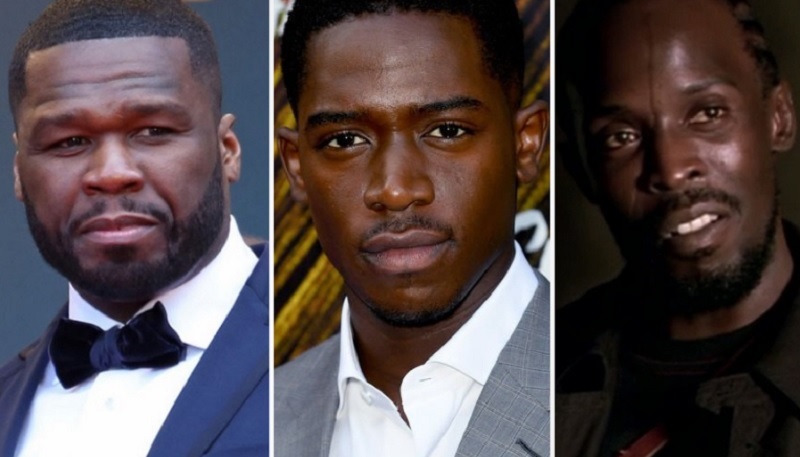 In recent I've been seeing a few comparisons to huge hit TV shows such as "Snowfall" and here's why you can't compare any other show before it. Lets start with HBO's "The Wire". The Wire TV show was based on dope dealers pushing Heroin and it gave you a zoom lens as to what went down in Baltimore during the early 2000s from the lifestyle, the slang, dope addicts', homicides, you name it, it was a lot to unpack.
Starz classic TV show Power was based on the new wave of getting money in the streets by way of pills and coke but the political structure from the streets to powerful people in suit & ties make it stand in a league of it's own with more from the hit franchise yet to come!. Raising Kanan is set to air July 18, 2021 by the way.
This is it right here, the golden era Raising Kanan ? BOOM? ?Green Light Gang 7/18 must see Tv pic.twitter.com/k45rusSyay

— 50cent (@50cent) April 26, 2021
FX's Snowfall is based on the crack cocaine epidemic that devastated the early 80s. It gives an in-depth look as to how crack became a thing in the USA, how it was able to enter American soil and the many lives that were either damaged, incarcerated or have died as a result of getting caught up in the mix. Snowfall has been renewed for a 5th season which is great news to fans ears.
Not everyone's built for it. #SnowfallFX https://t.co/CRTg9VCXug

— Snowfall (@SnowfallFX) April 22, 2021
So there you have it! There's really no comparisons to neither show because if you were to compare it you and I would only agree they all have one thing in common. What we won't agree on is the direction, the writing and overall plot in which each show twisted your viewing consumption uniquely.
I would like to see certain scenes from each Power, Snowfall and The Wire on Swizz Beatz & Timbaland's Verzuz show. And not just these three shows but others that contributed to television culture. Thanks for reading.
Like what you've read? Share it with your followers. Thank You