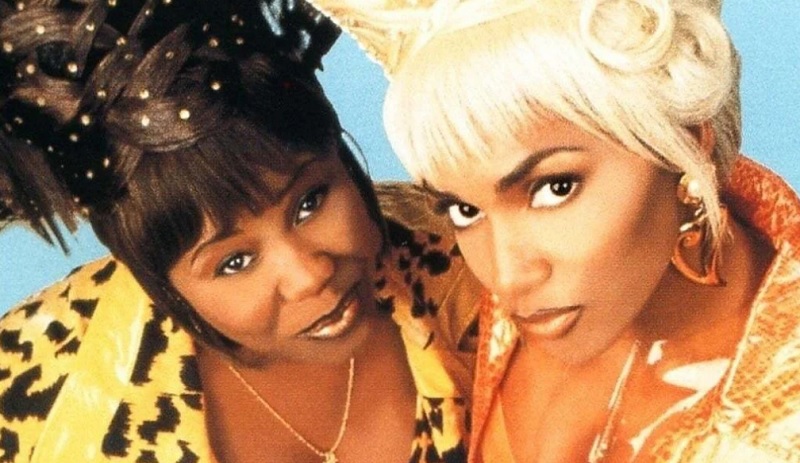 Legendary actress Halle Berry took to her social media handle yesterday to share a heartfelt birthday message to her fellow co-actress and star Natalie Desselle. The two stars appeared in the 1997 classic film BAPS together in which in my opinion is top-5 Halle Berry flicks of all time. The sudden passing of Natalie Reid at age 53 rocked the world on December 7, 2020 and still leaving many in disbelief. Check out Halle's message to Natalie below.
As I celebrate my sweet BAP Natalie today, I'm filled with memories of her love, humor and infectious smile. I hope she's spending her first birthday in paradise laughing, living large and taking charge — and being the positive light she always was. I Miss you, Nat Dog
There were real chances of a BAPS reboot being consider by director Robert Townsend back in 2019, in which Halle Berry asked fans their opinion as well. The question is would you still see it without one of the main characters in Natalie co-starring in it? Being honest, It'll be hard to watch it without her because she was too funny alongside Ms Berry, however, I believe she would want it to go on, so my answer would be yes.
I directed Baps starring @HalleBerry and written by @Troybyer
With all the reboots going on,here's the question of the day. Would you go see a sequel to Baps? pic.twitter.com/KrlJRPgvE3

— Robert Townsend (@Robert_Townsend) January 8, 2019
May Natalie Desselle Reid's legacy go unforgotten and remembered through her hard work.