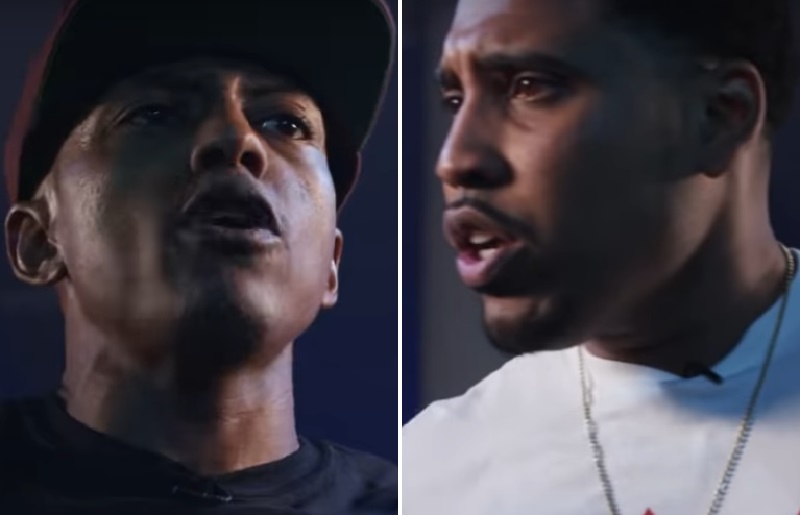 Shout out to Smack URL for revolutionizing battle rappers spitting bars on stage with no beat. Also, I would like to give mad kudos to all battle rappers who have the ability to remember their lines while facing their opponents. It takes a serious clear mind, focus and  genius to give the crowd 2 to 3 minutes of hard work.
I've had the opportunity to watch Cassidy VS Goodz PPV, but a lot of you didn't so here's a debatable battle between the Philly legend Cassidy and the Harlem Money Maker Goodz. You probably want to know who I had winning this battle right?
Well, from a bars standpoint I'm giving it to Cassidy 3-0, but that swagger and OG-Money talk of Goodz gives him two rounds to one. Ultimately I'm giving it to Cassidy and here's why: His battle with Dizaster was a dress rehearsal getting him prepared for seasoned vets like a Goodz. Cassidy hasn't battled on this level of stage before and to get it crackin' the way he did in front of a packed crowd not sounding outdated was phenomenal.
Like I always say, don't take my word for it, you gotta check it out yourselves.
LIFE is WHAT U MAKE IT
if U don't MAKE IT
than WHAT is LIFE?
I laugh ? at dudes
that still have the attitude
? "Fuck da price"
I push KEYS like I love to type
I sell them cheap as hell
and got features 4 sell
If a nigga budget right #DaHustla ?#LetsGetToThisChicken ?

— Cassidy (@CASSIDY_LARSINY) May 21, 2019
Definitely Top 5

— Goodz Da Animal (@TheRealGoodz) June 13, 2019
Like what you've read? Share it with your followers. Thank You