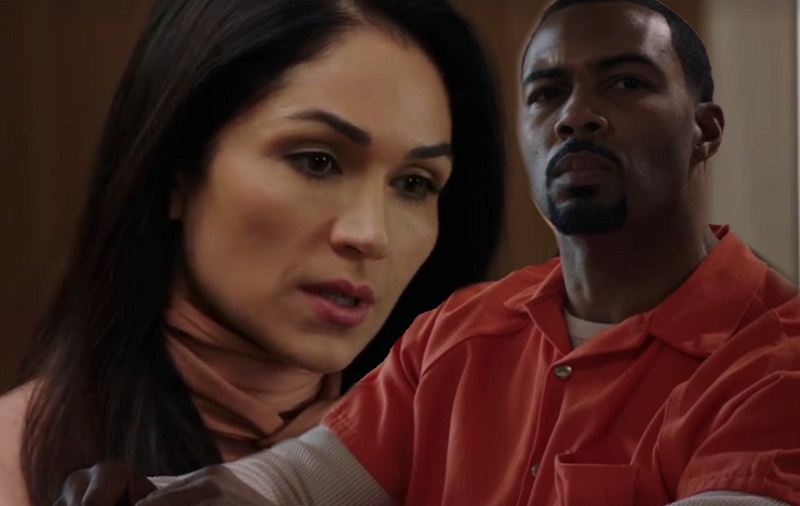 Power Season 4 has kept the ball rolling with suspense and drama picking up where they left off from last season. If you're not in the loop from Season 3 finale, we highly recommend you go back and watch every episode until you're caught up to speed. Season 3 ended off with James 'Ghost' St. Patrick (Omari Hardwick) getting arrested by his fed-girlfriend Angela Valdes (Lela Loren) for the murder of her ex-boyfriend cop Greg Knox (Andy Bean) .
If you saw season 3 finale you know Ghost didn't pull the trigger, it was Angie's co-worker Mike Sandoval (David Fumero). So with Greg's killer walking around free and right up under federal agent noses, an innocent man is facing the needle on death row for a crime did not commit, and that comes from the doings of Agent Sandoval planting a gun in St. Patrick's night club to frame him for murder.
Angela being mentally ripped to shreds over the death of her boyfriend is very eager to get justice by any means, even if it's blindly going after her ex-lover Ghost. But upon discovery Angie saw surveillance tape from the Feds raiding James night club and what she found out is that Ghost is being setup to be the fall-guy.
In a sneak peek of episode 5, Angela confronts Mike Sandoval about that surveillance tape he never knew was there and now she can have a bullseye on her back. Mike body language is very telling as he couldn't look Angela in the eyes at times but playing a cop looking for justice for the murder of one of his own shoots Angie's theory down, or will it? Check out the video below, and be sure to catch the new episode on Starz 7/23.