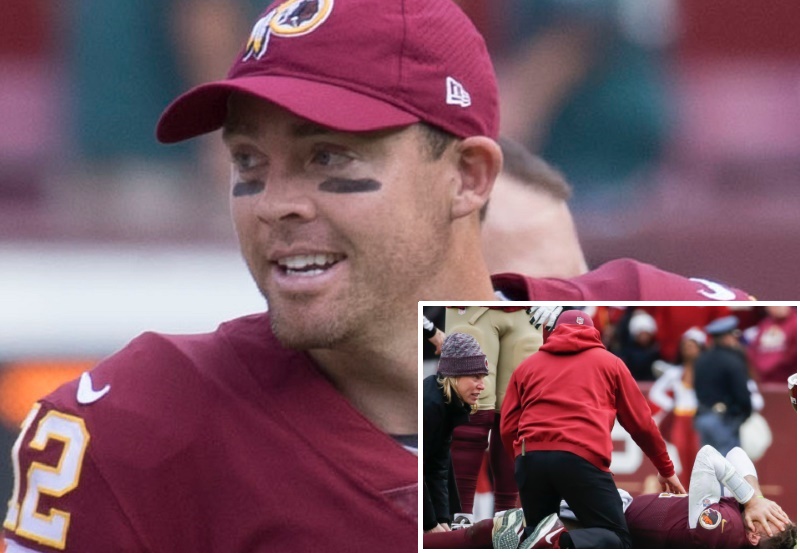 The Washington Redskins suffered a backbreaker yesterday to the Houston Texans 21-23, and to make matters worse they lose their starting QB Alex Smith for the rest of the season. Reportely Alex fibula and tibia injury is not career ending according to credible reports but to lose this guy who mange to get the Redskins to 6-3 up until their Texans match up got some losing faith in the team moving ahead, but don't and here's why:
Quarterback Colt Mccoy has never really got his feet wet in the NFL especially wearing burgundy and gold, and critics are holding his 0-3 starting losses against him, which is totally unfair. Do you know what it means for Colt to get the opportunity to prove why he can start in this league if not with the Redskins with somebody else that can use veteran leadership under center? This will be HUGE for the Texas native moving forward, and I don't think he will disappoint.
When Smith was carted off FedEx Field, Colt got in there and almost pulled off one of Redskins biggest comeback victories ever, but he was day late and a second too short. What would the outcome be if Colt started the whole game?
Colt has accuracy, mobility, knows Coach Jay Gruden's offense and is a all around football player. Can he take us to the playoffs aka keep us at No.1? The answer is absolutely yes he can. You'll see quality production from Colt going down the stretch, I guarantee it.
Alex Smith has had a shaky season to be totally honest, and at times you've seen flashes of the Kansas City QB and others wasn't so promising. I can tell you one thing, injuries like Alex sustained are one of the worse accidents a QB can encounter.
Redskins will have to face a hungry Cowboys team on Thanksgiving and it's gonna be a tough match-up for both teams. Redskins already smoked their boots in their first meeting but this time they'll have Lieutenant Shredder (Colt McCoy) under center. Can't wait
Let's bounce back. Together. #HTTR pic.twitter.com/LIckgyP84e

— Washington Redskins (@Redskins) November 19, 2018