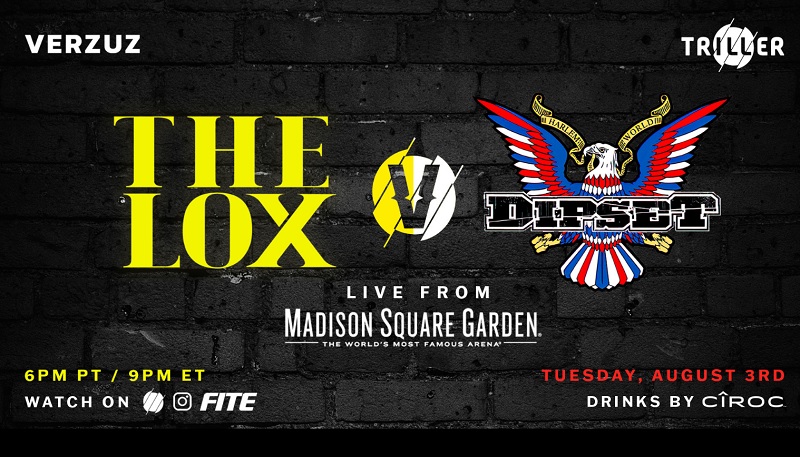 Yo, The Lox Verzuz Dipset is gonna be a movie come August 3, 2021. Both groups have played a significant role in blessing Hip Hop fans in the mid to late 90s with countless hits and are continuing to apply pressure till this day. The event will be taking place at the historical Madison Square Garden where many legends had performed before.
Collectively as groups they both have certified bangers, but man… the game-changer will be when they start rolling out some of their solo joints. It's gonna get real hazy up in that building when that happens.
I can tell you this one thing: A match-up of this magnitude could easily be made pay-per-view but thanks to the good folks over at Verzuz they're allowing us Hip Hop fans to stream it on Instagram, Triller and Fite platforms for free.
So who are you Team-Lox or Team-Dipset? I'm team Hip Hop all day in the paint, and yes I'm being politically correct to that question.
NYC stand up this one is for the history books!! THE LOX VS DIPSET ? TUESDAY, AUGUST 3RD LIVE from @HuluTheaterMSG

See it live ? Purchase tickets at https://t.co/17Z8GhLkfo

6PM PT / 9PM ET
Watch in the @triller app, on the @fitetv app, or on our IG.

Drinks by @Ciroc#VERZUZ pic.twitter.com/oKaGAYjxjZ

— VERZUZ (@verzuzonline) July 14, 2021