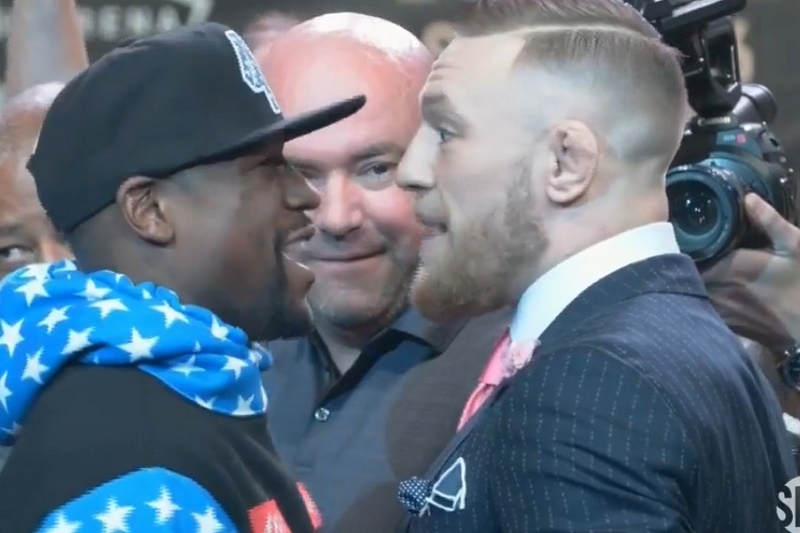 Several months ago nobody would've taken the matchup between Floyd Mayweather and Conor McGregor serious, even though there's been flirtaious talks of it happening. We didn't think it was a reality but now these guys will square up come the 26th Of August in Las Vegas, NV, at the MGM Grand.
If you were able to catch Floyd-McGregor recent press conference, these guys did a pretty good job hyping people up to wanna see the fight. Although McGregor said something that's not sitting to well with some boxing fans. What did he say? Well, the 28-year old MMA fighter called Mayweather "Boy", a term that was used during the Jim Crow era on Black people.
Did you find Conor McGregor's "Dance For Me Boy" comment offensive? And, is he using Floyd's "Get In Your Head" tactics before the fight? Conor McGregor also insulted Mayweather insisting that he's illiterate further adding fuel to the fire come 8/26.
Mayweather told a media outlet that he wasn't fazed by Conor's "Boy" comment even though he mentioned that  "Racism Still Exist", and he's too busy trying to "Stay In His Zone". Should be an interesting fight next month. Thanks for reading.
Like what you've read? Share it with your followers. Thank You