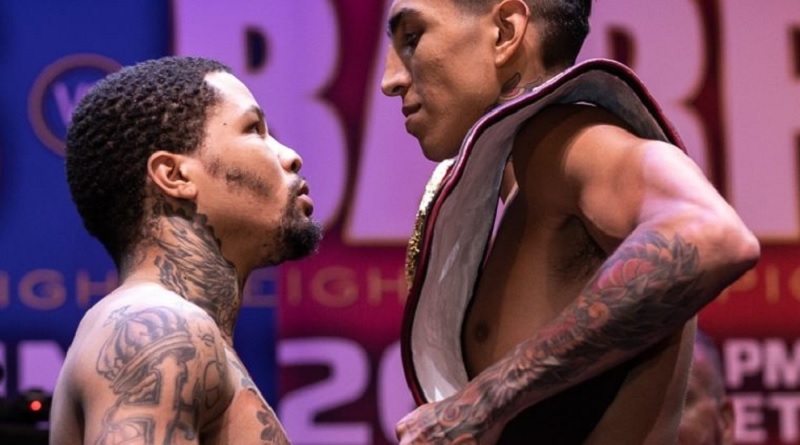 Gervonta "Tank" Davis was in one hell of a fight tonight against Marios Barrios, but manage to stop Barrios by way of TKO in the 11th round. Whoever trained Barrios for this fight clearly had this young bull focused and ready to pull off an upset. Tank has went the distance in the past shocking a lot of critics that said he couldn't do it.
First couple of rounds both fighters were filling each other out, and rightfully so when both fighters are unbeaten and are champions. Many said the height advantage from Barrios will give Davis all sorts of problems which has proven to be accurate. The jab from Barrios played a huge factor in how he was able to orchestrate keeping the Young Kid Dynamite at a distance.
Tank was able to move inside and connect money on Marios mouth-piece while at the same time setting him up for the life changing uppercut/knock out. Should Tank stay at 140 + down the road? Moving up two weight classes is unfamiliar territory but it can be done all depending on how bad you really want it. Congrats to Gervonta "Tank" Davis on making adjustments to get the victory.
FIGHT DAY! #TheONE

— Gervonta Davis (@Gervontaa) June 26, 2021