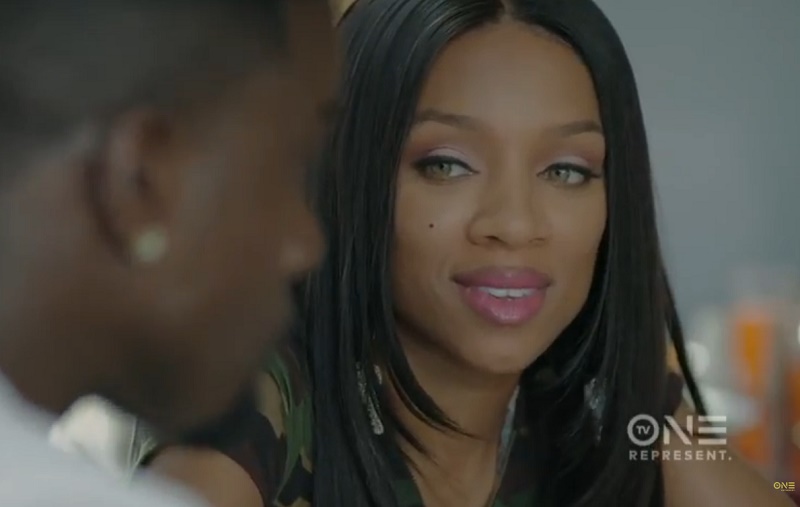 Niatia "LiL Mama" Kirkland,27, has stunned the world with her portrayal of Lisa "Left Eye" Lopez in biopic Crazy Sexy Cool: The TLC Story, which aired on VH1 back in 2013. The Harlem,NY native lands leading role in upcoming biopic When Love Kills:The Falicia Blakely Story , which is a story about an Atlanta, GA, 19-year old mother of one who danced to make a living.
According to well documented reports, Falicia Blakely murdered three men within 48-hours in Atlanta in which now she's serving a life sentence without the possibility of parole. Film will co-star Lance Gross who plays the role of (Dino) and it will have Floyd "Money" Mayweather in it as well other actors.
Mark your calendars for August 28, 2017 because this biopic looks really good from the trailer and we don't think it's something you'll wanna miss. Check out Director Tasha Smith's TVOne upcoming project below, and brace yourselves.
Sneak peek moment me Directing @lilmama and @tamiroman! "When Love Kills" premieres August 28th… https://t.co/u8Uup3L4Sv

— Tasha (@tashasmith4real) August 9, 2017
LOYALTY MAKE A QUEEN, A QUEEN TO A KING… CROSS HIM AND YOU BECOME DISPOSABLE

— N I A T I A (@LilMama) July 8, 2017
Like what you've read? Share it with your followers. Thank You