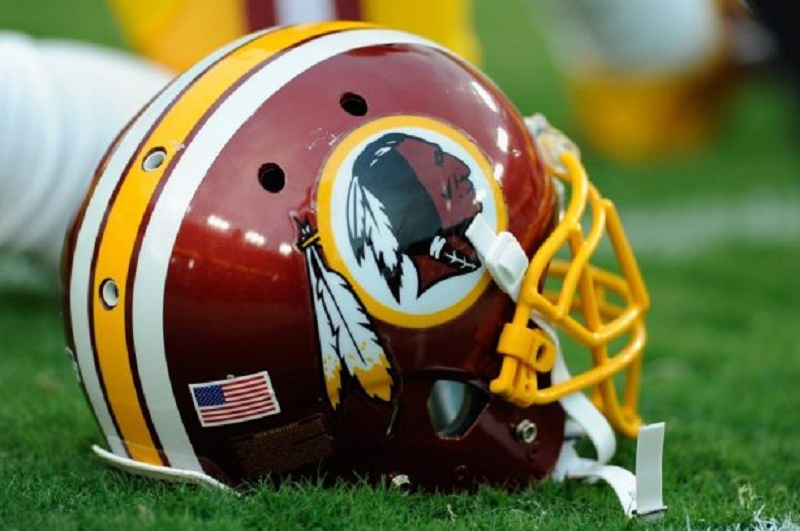 The Washington Redskins took yesterday's game against Eli Manning and The New York Giants very personal, and as of result they came out MetLife stadium with a win. Some looked at this game for Washington as a must win in order to save their season, and I'd agree with them if they were 0-4, but being down 0-2 before their 29-27 victory over New York I wasn't panicking because I know what this team is capable of. So what did we learn from Washington's first win of regular season? Well they wasn't about dig a hole so deep they couldn't climb out of, and if they can play with that same hunger and focus Redskins will receive more W's than L's. 
Redskins defense stole the show hauling in two interceptions by Quinton Dunbar / Su'a Cravens , two sacks by Trent Murphy / Chris Baker, a fumble and a lot of pressure on Eli Manning. Redskins defensive end Chris Baker drilled Eli Manning on one of those sacks making a loud and large statement in MetLife Stadium. Quinton Dunbar had a mental error during the first half of the game but later made up for it with a defensive / special teams play that helped contributed to Washington's win. 
Odell Beckum VS Josh Norman: Did it live up to the hype? Sure it did. Giants incredible playmaker was able to catch a few passes on Redskins secondary but he was very limited due to the explosive play by Washington's cornerback Josh Norman. If you're a die-hard Skins fans like I am, you have to be well pleased at Redskins front office for picking up NO.24. He's worth every penny and it's showing. What happen to NO.23, DeAgenlo Hall was heartbreaking on so many levels. 
With new talent on the horizon inside Redskins Nation, D.Hall decided he wanted to try his hand at Safety and it's been working to his advantage and experience. Hall suffered a right knee injury with 2:53 left in the second quarter of the game. MRI reports came back saying D.Hall suffered a torn ACL and he's out for the season. Washington's other Corner / playmaker Brashad Breeland has been slow to start this season and it made matters worse when he left the game with ankle injury causing him to miss the rest of the game. 
Kirk Cousins VS DeSean Jackson: Well people asked and these two offensive players delivered when it was needed the most. There's been a lot of chatter from Skins fans including myself about Kirk mis-timing the playmaking-speedster, however during yesterday's game Cousins hit Jackson for a 44yard touchdown pass. Kirk not satisfied with that TD, and tired of hearing about his mis-timing with DeSean threw a bullet to NO.11, but it was dropped followed by a injury. DeSean Came back in the game which was a good sign to Redskins fans, players and coaches. 
Kirk Cousins made history in the midst of adversity throwing his 50th touchdown pass since his start in the NFL. DeSean made history as well hauling in 8,000 yards in his 9 seasons in the NFL. Congrats D.Jack & Cousins. The sleeper player of the game is Redskins punter Tress Way, a former QB in college who showed N.Y. he still had it in him with a fake-punt-pass play to Quinton Dunbar (Former Wide Receiver ) for 31 yards.
Back in 2014 Coach Jay Gruden called this same play against the St. Louis Rams in which Tress was tackled and later blamed himself for blowing that play. "Their guy played it perfectly," Way said. "If he would have ran that up-and-under, we had daylight all across the outside. I should have just followed [tight end] Niles [Paul]." What Tress did yesterday was a beautiful way to make up for old times. 
The running game was a factor ln this game as well, something Washington needed to get going right away and they did with their RB Matt Jones. NO. 31 averaged 3.8 per carry, rushing the ball 17 times, with his longest run 12 yrds, and total rushing yards 65. Combining Washington's rushing yards in total, 98 yards which makes this team aggressive pass happy. However, if 98 yards contributed to getting the redskins a W on the ground then imagine what 30 to 35 snaps would do for this team. 
Overall I gave yesterday's performance a cool B-, and here's why. What looked like a familiar repeat of last week against the Cowboys changed once Washington rallied together and put it all on the line as one team. Everybody had a hand in yesterday's win against New York, and I have a stronger feeling this will feed Washington's confidence moving forward. Yes, there's still little tweaks and fixes that needs to be addressed and they will by watching tape, working hard, staying focused with a sturdy football mind. Checkout my boy Louie Tee reaction to Redskins win below, and let me know what y'all think. Thanks for reading. 
Blessed 2 reach 8,000 career Yards in 9 seasons ' #httr https://t.co/j2Ww5YLA6t

— Desean Jackson (@DeSeanJackson11) September 25, 2016
Man that sack felt good #SWAGGYTIME #BEATTHEGIANTS #DEFENDTHEEAST pic.twitter.com/PMCFXe7MFi

— Chris Baker (@cbaker92redskin) September 26, 2016
Game. Over. @budlight Play of the Week HAS to be @Sua_Cravens' INT.#HTTR #WASvsNYG pic.twitter.com/v4cKi63qKn

— Washington Redskins (@Redskins) September 26, 2016
Game… Blouses…. #HTTR pic.twitter.com/OCCM8K3ROl

— Su'a Cravens (@Sua_Cravens) September 25, 2016
#Redskins played team football today. Proud of my Squad #HTTR pic.twitter.com/u76z4G4EVT

— WDMV362RADIO (@daddymack362) September 25, 2016
Like what you've read? Share it with your followers. Thank You