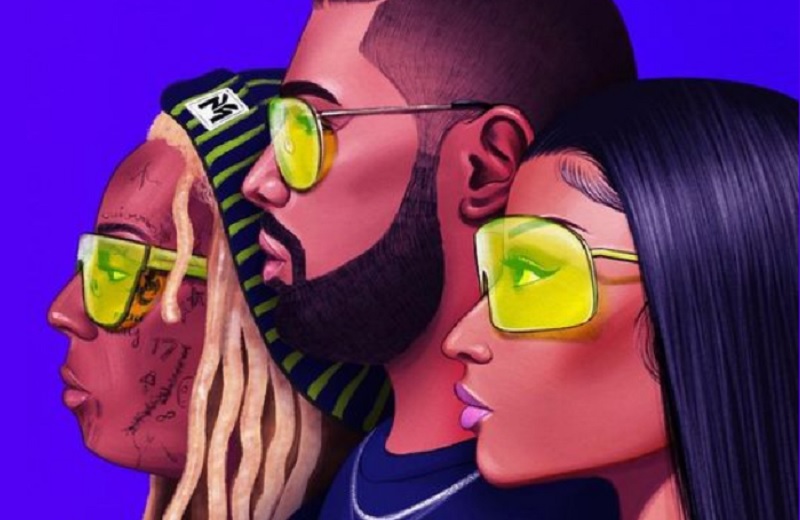 Nicki Minaj has been on a brief hiatus since becoming a first time mom and enjoying family life. The Young Money 1st lady recently dropped a re-release of one of her 1st mixtapes titled Beam Me Up Scotty in which she added three additional tracks with "Seeing Green"  featuring LiL Wayne & Drake being on of them. Nicki conducted a Live with her fans before the project explaining one of the reasons for her downtime was having writer's-block, and also crediting her label mate Drake for getting rid of it.
"He single-handedly got me out of my writer's block and I'm never gonna forget it," she said. "He sent me something and it made me feel so competitive again. I was like, 'What the fuck am I doing? Like, I need to start writing!' Whenever I hear Drake and Wayne rap it always inspires something in me."
Writer's-block is something a lot of artist go through especially when you've been spreading yourself thin. Overthinking can lead to being overwhelmed over time, and one of the best ways to rid yourself of it is to seek inspiration. New Nicki Minaj below.
— Mrs. Petty (@NICKIMINAJ) May 16, 2021
Like what you've read? Share it with your followers. Thank You