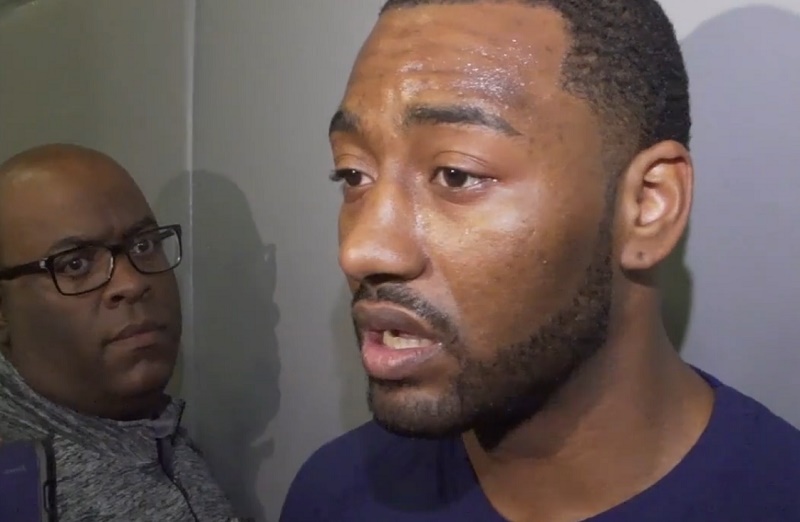 The Washington Wizards fall short to the Boston Celtics despite being up 16pts in the first half of round two in the playoffs. How did the Wizards blow a 16pt lead on the road? Well, you will have to give credit to Boston's three-point shooting ability which ultimately decided the outcome of the game. But this is nothing new to a Wizard team who faced one of the best 3-Point shooting team in the NBA with the Warriors in which they beat in the reg. season.
How do you beat Boston on the road? It's as simple as this: Take away their 3-point shot and force all of their points in the paint. John Wall and teammates are playing it cool in the second round trying to avoid getting in foul trouble and we get that, but when you got snipers that shoot 3-pointers with their eyes closed when you're not guarding them and playing them tight, it's going to be a long series.
We'd like to point out the fact that The Washington Wizards only had 24-hours to soak up a beautiful 4-2 win over the Atlanta Hawks but Boston had to go through the same thing, so there's really no excuses. We're 100% sure The Wizards will make necessary adjustments in game 2 despite the possibility of not having Markieff Morris in the line-up due to a nasty ankle sprain. The next man up mentality has never been a problem for the Wizards so they'll be fine in that department.
Washington will be back in Boston on Tuesday looking to even the series, then travel home to the Verizon Center and beat the Lucky-Charm dudes at home.
Like what you've read? Share it with your followers. Thank You