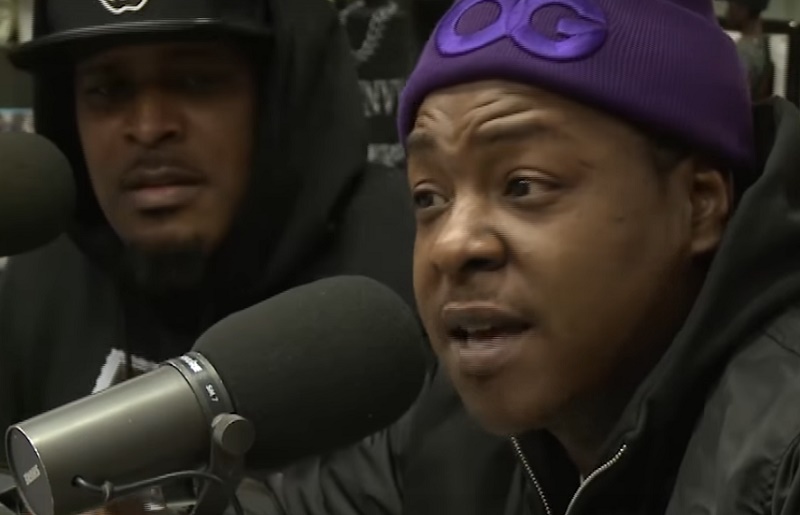 New York's Finest The Lox stops by the Breakfast Club to discuss their new business partnership with Jay Z's Roc Nation company, Election results, past beef with Trick Trick in Detroit. Remember Puff Daddy and The Family "All About The Benjamins"? How can you not remember it when it was on air-waves all crazy back in the 90's with some Dj's still spinning it today in the club. However, The Lox wasn't feeling the beat thrown at them by the hands of Diddy and Missy Elliot.
All three members acknowledged that even after shunning that record it became one of the biggest records of their career as a group. So you're three hungry rappers from the streets of Yonkers, NY, and you just got your deal with one of the most popping labels at the time, what do you do with your advance money? According to the MC's themselves, they went out and flipped that by way of selling drugs, adding that it was all they knew coming off the streets back then.
Are they still continuing that lifestyle? You gotta be out of your mind to believe that rap hasn't changed their life in a way they didn't have to result to those means anymore. So the answer is NOPE..lol Thier new album "Filthy America…It's Beautiful" is on Tidal now. Click here to purchase authentic Hip Hop, check out their interview below, and let us know what you think.
1. Omen
2. Stupid Questions
3. What Else You Need To Know
4. The Family
5. The Agreement (Feat. Fetty Wap & Dyce Payne)
6. Move Forward
7. Savior (Feat. Dyce Payne)
8. Don't You Cry
9. Hard Life (Feat. Mobb Deep)
10. Filthy America
11. Bad Allegiance
12. Secure the Bag (Feat. Gucci Mane & Infa-Red)
Like what you've read? Share it with your followers. Thank You