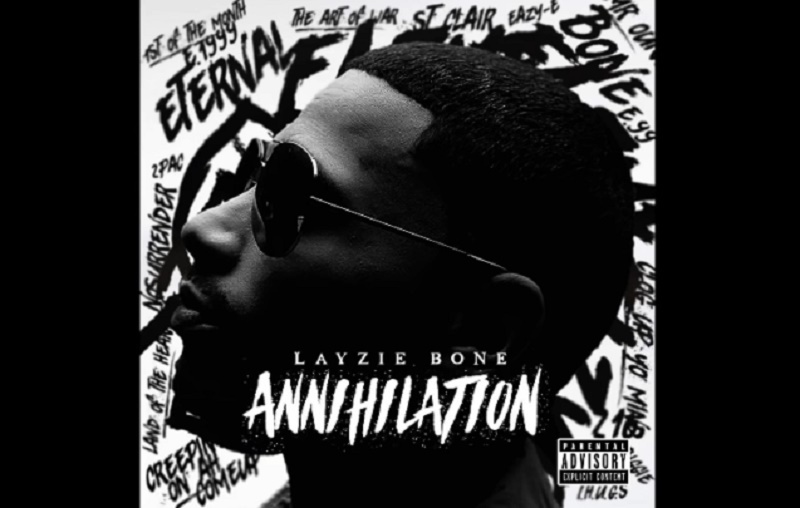 Layzie Bone kicks off 2019 dissing the Migos again with "Annihilation", and it leaves Hip Hop fans wondering will the Migos respond? This could go two ways from what I'm seeing here: Migos can look at Layzie's diss records as an attempt to revive a career that's never been dead and never respond. Or, they'll jump in the ring and spa with a legend. Migos could be waiting on Bone thugs N Harmony as a group to respond that way it wouldn't feel like 3 members against one.
What did I think about this diss track? Well, when ever you hear Layzie Bone's offerings you're pretty much are in for quality music everytime and this is no different. In a long rant back in December of 2018, Layzie challenged the Migos to rhyme over B.T.N.H beats and they'll rhyme over thiers, and you know what? Studying how the leaders of the New School like to carry it BONE just may get their wish. We shall see.
How did this beef on wax start between the two? Migos stated that they're the greatest rap group of all time in which I totally disagree considering N.W.A., Geto Boys, Run DMC, Salt N Peppa among many others you can state the case for. However, these Brothers are entitled to feel like they the best because if we don't tell them who will?
Check out Layzie's Bone new track below.
#Repost @thebandaidboys reach for the stars ⭐️ young world
・・・@wizkhalifa @LayzieBTNH
video made by me#wizkhalifa #layziebone #bonethugs #bonethugsnharmony #btnh #the_band_aid_boys… https://t.co/YSTnBlWjbW

— Layzie Bone (@LayzieBTNH) January 4, 2019