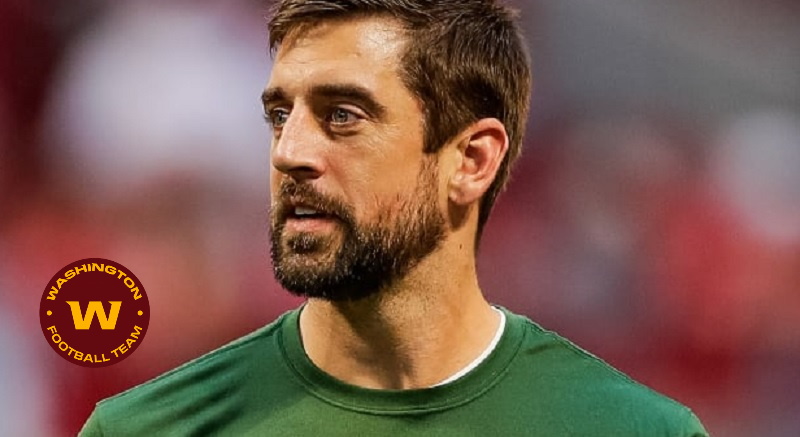 Aaron Rodgers is currently circulating sports headlines due to his displeasure with the Greenbay Packers. According to credible reports, Rodgers wants out and even opting not to play 2021/2022 season with the Packers. There's a few landing spots that'll make sense if the 38-year decides to pack his bags, but one that stands out the most would be The Washington Football Team.
First Take's Stephen A. Smith makes the case as to why Rogers would be happy with a owner in Dan Snyder, a franchise owner who would stop at nothing to fulfill his promise to fans who desperately wants a Super Bowl, and if not that, a team that can take you deep in the playoffs in January.
Their defense is big time," Smith said. "They're in the 'NFC Least,' so by default, the fact that Aaron Rodgers would even be in the division would guarantee them a division title. If Aaron Rodgers signed his name on the dotted line to be a member of the Washington Football Team today, within the hour, it would be a foregone conclusion that Dallas ain't winning the division.
The question looms as to whether he could still play at his age? Just ask another future Hall Of Fame QB in Tom Brady at age 43 can he still play and he'll win another Super Bowl like he did this year to answer that question. Getting old and being old is a frame of mind and these legends are getting younger/wiser everyday.
Former 49er Richard Sherman suggests the next landing spot for Aaron Rodgers.

Could they both end up on the Washington football team? ? pic.twitter.com/jn8Lbrd7Wh

— NFL on ClutchPoints (@ClutchPointsNFL) May 6, 2021
Like what you've read? Share it with your followers. Thank You